Kansas City (Crowne Plaza Hotel Lenexa – Exit 224 off I-35)
October, 4, 2011, 6pm-9pm
Registration just $35.00
Join Social: IRL and Jason Falls in Kansas City on October 4, for this special presentation and networking event, "No BS Social Media Marketing"
Jason Falls is a nationally recognized leader in social media, public relations and communications known for his engaging style, wit and humor, brutal honesty and adding value to each audience's experience. He is an educator, consultant and professional speaker and the name behind Social Media Explorer. You can find him on Twitter @JasonFalls.
Jason has also proved extremely popular in Social: IRL's own conference series, as part of our Explore and Engage boot camp which he co-presents with Brian Solis.
For this special event in Kansas City, Jason will start the evening with an hour long presentation "No BS Social Media Marketing" and will then spend another full hour in open Q&A with the audience – a unique and valuable opportunity to put your question to a leading nationally acclaimed expert. We'll then spend the final hour networking with Jason and fellow attendees and Jason will also sign copies of his new book, No BS Social Media – The All-Business, No-Hype Guide to Social Media Marketing. Every attendee will receive a free copy of Jason's book and will be automatically entered to win some great door prizes. A cash bar will be available throughout the event.
Register today. Don't miss this unique, fun, informal yet informative, presentation and networking event with Jason Falls.
Limited registrations just $35: 

BONUS ONE: All attendees will receive a free copy of Jason's brand new book, No BS Social Media – The All-Business, No-Hype Guide to Social Media Marketing.

BONUS TWO: We have some great door prizes to give away! We'll be giving away two registrations to the emfl-U Digital Bootcamp worth $399 each. We'll also be giving away two Pro Subscriptions to Twitter account management tool ManageFlitter.

BONUS THREE: All attendees will receive a free ticket to the Kansas City Renaissance Festival, which you'll be able to use the last two weekends of this year's festival. Huzzah!

No refunds for cancellations within 14 days of event date.
Who's Attending
Visit the event registration page to see a complete list of who's attending the event. Great networking opportunities!
The Venue
Crown Plaza Kansas City, 12601 West 95th Street, Lenexa KS 66215.
The hotel is at exit 224 off I-35, minutes from Downtown Kansas City and easily accessible from across Johnson County and Lawrence.
Presenting Sponsor
Spredfast was created to help companies be great at social media management. When the company was started in 2008, it was already clear how chaotic social media management could be. Since then, social has only gotten more important. It is now a primary channel for customer and market communications.  Spredfast SCRM, a software as a service (SaaS) solution, was first introduced in 2010 – combining listening, publishing, managing and measuring social activity all from one system for the first time. The idea of Social CRM became a reality for marketers.  Today, Spredfast works with companies and agencies of all shapes and sizes from around the world. The Spredfast Social CRM platform helps social media practitioners gain Social Advantage by monitoring, engaging, coordinating and integrating social media with one, robust application.
Event Sponsors
A place for anyone interested in social media to join in online discussions and offline meetup events. Get social!  Visit the Social Media Club of Kansas City website or connect with them on Twitter.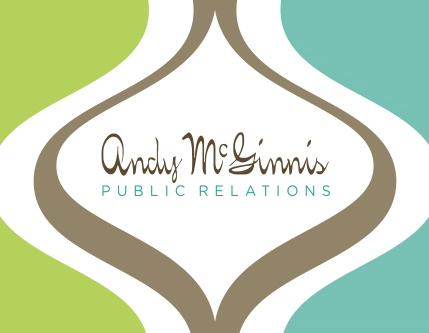 Fluff. Jargon. Spin. These are dirty words at Andy McGinnis Public Relations. They value substance, straight-talk, credibility and honesty. And don't get them started on "reputation management." If you build quality relationships, a stellar reputation follows — and stands on its own. Andy McGinnis Public Relations help you build quality relationships. Forget B2B, B2C, B2G or even B-to-the-E. They connect you to those most important to you. Whomever. Wherever. And when they're listening. Their practice is built on the fundamentals of public relations, but what sets them apart is how they make it work. In the real world.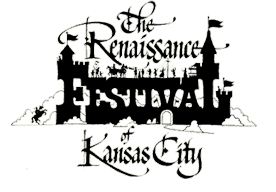 Visit the 2011 Kansas City Renaissance Fesitval September 3rd – October 16th, open Weekends and Labor Day. Seven themed weekends, twenty entertainment venues, live armored jousting, over one hundred artisan booths. Connect with the Ren Fest on Twitter @kcrenfest.
The Crowne Plaza Kansas City – Overland Park is a top business and leisure hotel nestled within the vibrant Kansas City metropolitan area. Enjoy business-friendly accommodations, amenities and flexible meeting and event space as well as easy access to the area's top attractions, shopping, dining and nightlife. Located at  I35 and 95th Street, Lenexa Kansas.  Connect with the hotel on Twitter and Facebook.
emfluence is a full-service digital marketing agency and email service provider based in Kansas City. They specialize in designing and developing websites and helping drive traffic to them. From search engine marketing to email marketing to social media, emfluence uses the power of one-to-one digital marketing to drive results and return on investment online. emfluence powers Social: IRL email marketing through the emfluence Marketing Platform, a platform that allows clients to create, deploy and track emails, social media messages and landing pages.
Klout measures influence across the social web. Klout believes that every individual who creates content has influence. Klout's goal is to accurately measure that influence and provide context around who a person influences and the specific topics they are most influential on. The Klout Score measures overall influence on a scale of 1 to 100.
ManageFlitter is an easy to use web application that provides a set of tools for the Twitter user to assist them in optimising their Twitter account.  With ManageFlitter you can easily bulk unfollow "no follow backs", see who has unfollowed you, search through the bios of the people you are following, remove spam and inactive accounts and a lot more.  You can use the full featured free version of ManageFlitter or for $12 per month you can sign-up to the Pro+ version which provides you with a set of great extra features.  ManageFlitter is used by tens of thousands people a month with several high profile accounts trying it and giving it the thumbs up.

Expion provides Enterprise Social Media Management Software that manages multiple social profiles to monitor, communicate, and engage customers. Expion manages your online communities to present consistent messaging while fostering local relationships to attract and retain customers. Headquartered in Raleigh, North Carolina, Expion, Inc. is a privately-held technology company specializing in developing tools and services that enable organizations to engage with the hundreds of millions of users of online communities. Their solutions combine their Social Media Management software with deep customer relationship management knowledge and expert coaching services to help enterprises manage their online communities more effectively. Expion's easy-to-use software is designed for all levels of an organization. It allows the enterprise a structured yet simple way to manage multiple social profiles with sophisticated multi-phase communication plans. Through their industry expertise, technology platform and integrated approach, Expion provides comprehensive social media management solutions.